Posted by Sarah on November 21st 2016 in blog, News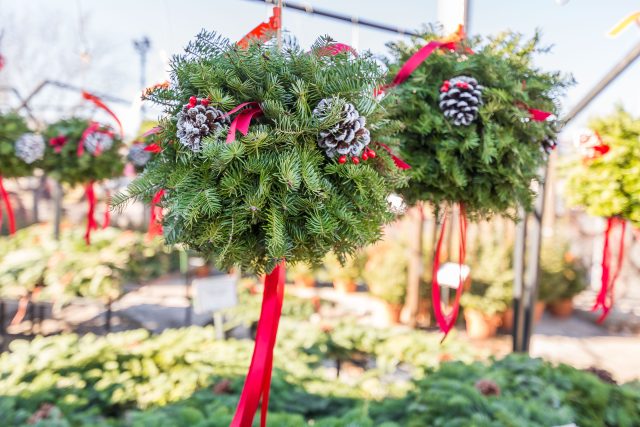 I would like to introduce you to one of our favorite little doodads, a kissing ball!  Kissing balls are made of fir bough branches tucked into a sturdy core of floral foam.  They are intended for the outdoors and make lovely hanging porch decorations.  Some are decorated with cones and berries and some are just fluffy green.  The boughs of choice for these unique pieces come from Nobel trees and Balsam trees.  Add a ribbon or bright berries of your own choosing to create something totally unique to you.
Feel proud to hang these around your home as they are assembled right here in MN by florists and nursery folks like us!
Share This Article: