Posted by Sarah on July 12th 2017 in blog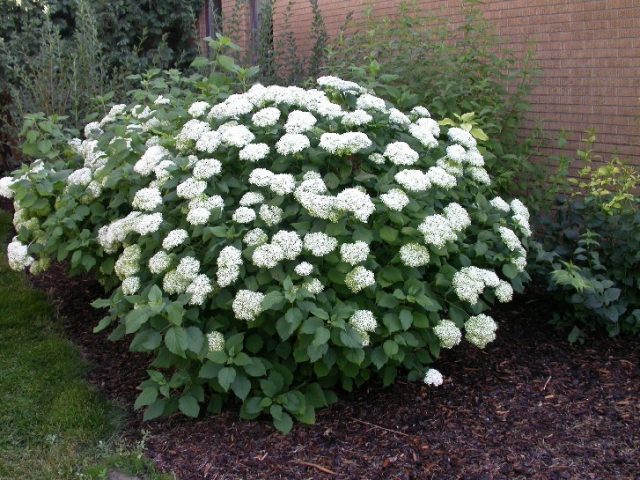 From sunny locations to shady corners, this traditional shrub is a cottage garden essential.  The large white pompom flowers cover the plant from late June into August. The blossoms begin apple green, turn to white and then to brown. If the flowers are removed and the season is warm enough, the shoots will send out a second flower. Feed well once a year with an acid fertilizer. Cut back to 6″ in the late fall or early spring. Leaving flowers on through the winter will allow for some interest as they peak above the snow.
The key to Hydrangea is keeping the soil moist, especially when newly planted. Watering every day would be recommended during hot summer days.
Share This Article: