Posted by Sarah on July 20th 2017 in blog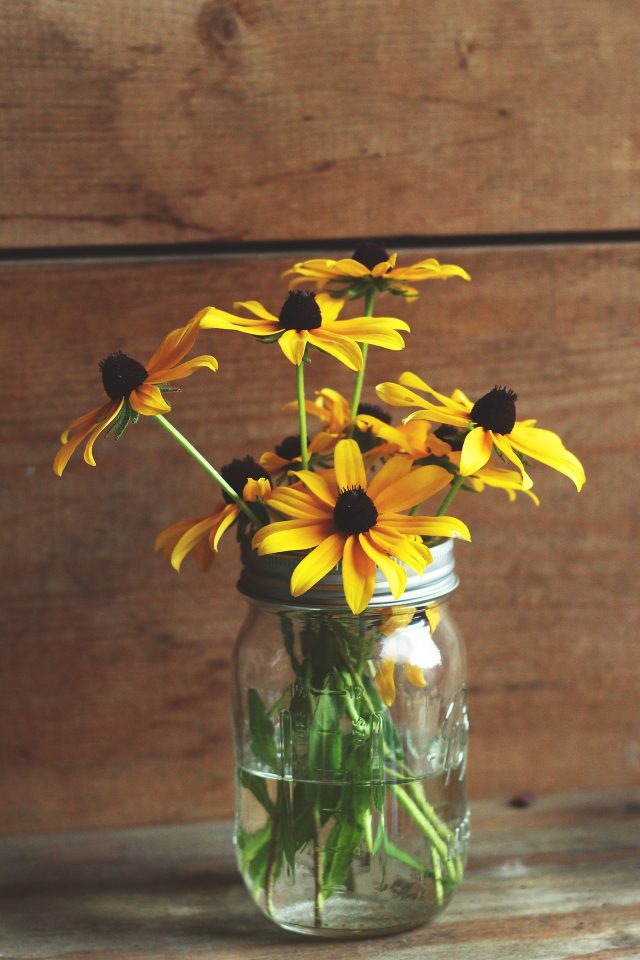 Design simple, stunning bouquets with plants from your own garden.  A landscape can be more than just curb appeal and trees for shade.  Consider how you like to enjoy your beautiful home on the inside. You spend time arranging throw pillows, framed art, family photos, and cherished nik nacks.  When it comes time to celebrate in the indoors, you purchase flowers from the farmers market or grocery store to make nice arrangements. You can't deny that the very best arrangement is one that you invest in for yourself and your family, and not for a specific event. What if you had the means to create arrangements all summer long? Maybe a mini vase in the bathroom with small stems of cosmos could be changed out weekly, or decide to celebrate the purple flowers of the Hosta blooming season with a bedroom vase stuffed with the arching lavender petals of this seemingly ordinary garden favorite.
Plant a selection of sought after perennials and annuals to enhance your home's interior and your outdoor garden spaces.
Here are some of our favorites:
Perennials: Delphinium, Echinacea, Peonies, Coreopsis, Scabiosa (seed heads are cool), Achillea & Asters
Shrubs: Roses, Hydrangea, Honeysuckle & Viburnum
Annuals: Cosmos, Dahlia, Amaranth, Zinnias, Gerbera Daisies, Pentas and Gomphrena
Bulbs: Daffodils, Allium, Tulips and Hyacinth
Share This Article: