Posted by Sarah on August 1st 2017 in blog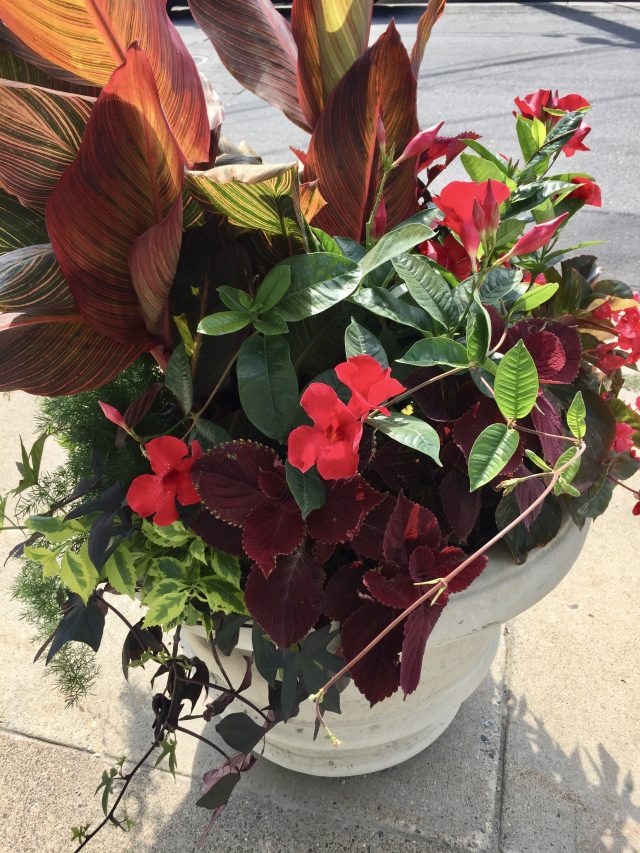 It is with great pride that we get to plant the neighborhood pots at 44th and France.  This unique neighborhood on the edge of Minneapolis and Edina boasts some top notch shops and businesses that we are excited to be a part of.  Our strong little community is thriving!
Here's a little peek at the flower candy we get to display in our hood!  In these large cement pots that have a diameter of 24″ we were able to plant a large Tropicanna Canna surrounded by two kinds of Coleus, one red Petunia, one red Mandevilla with it's trellis removed to encourage trailing, one big Begonia, a Springerii fern, chartreuse Duranta and a blackie Sweet Potato vine.
HONK if you LOVE FLOWERS!
Share This Article: