Posted by Sarah on September 20th 2012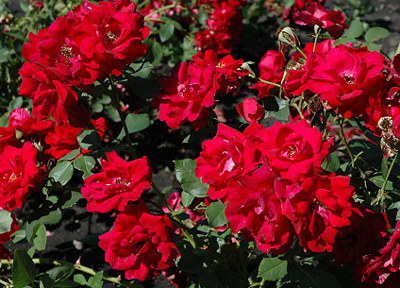 The Question:
My roses are bloomed out and just kinda messy. Is it too early to cut them back aggressively for winter?
—Guy
Our Answer:
Hi, Ugly as they may be after a long, hot, dry summer we don't recommend cutting down your roses early, Hybryd Teas or otherwise. Here in Minnesota, Zone 3/4/5, the advice for our most prevalent rose, the Modern Shrub Rose is to wait to prune until spring: This group of sturdy roses are repeat bloomers, blooming on mature, but not old, woody stems. Leave them unpruned to increase vigor for the first 2 years and then use the "one-third" method. Each year remove one-third of the oldest canes (in addition to any dead, diseased or dying canes).
Share This Article: