Posted by on March 22nd 2017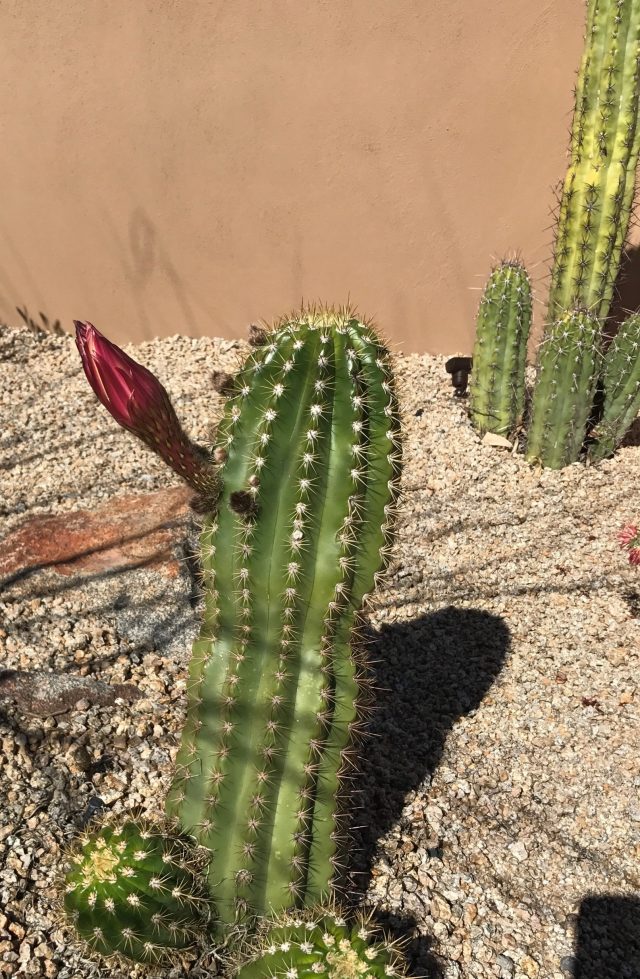 The Question:
I have some cacti growing indoors that are flopping over as they grow taller (8-10″). I have been propping them up with wooden skewers but would prefer to see them standing tall and proud on their own. Can they be re-potted and sunk several inches into the soil? Would they sprout new roots below the soil? Or would that cause them to rot from below?
Thanks and I'm getting a new bay window in my kitchen that I'll be filling with flowers as you suggested in your African violet email! See you soon.
Our Answer:
You are right to stake them.  Planting cacti lower will rot the bottom portion of the plant.  Succulents and cacti have such small root systems that they often live a bit of a balancing act once they grow tall. Perhaps the skewer system you use to stake them can be downsized and upgraded a bit. Bamboo stakes or driftwood pieces can be supportive and look nice. On a side note, if your cacti have arms or paddles growing off them, those can be broken off and set in the soil to root.
Share This Article: