Echinacea, or the coneflower, is a fan-favorite perennial around here! Here is a short list of reasons why we love this flower and tips for how to grow and care for it in your own garden.
4 Reasons why we love Echinacea: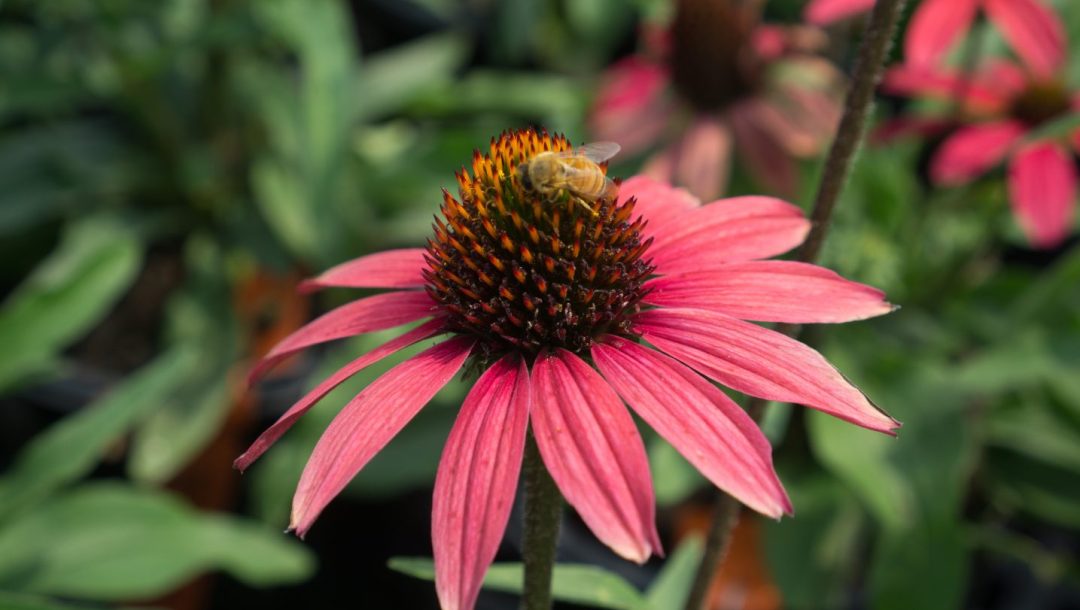 It's beautiful! This flower can be grown in so many different colors, from pinks to purples, oranges to yellows. It's a lovely garden flower for cutting and adding to bouquets or vases for display.
It's a MN native (some varieties). Echinacea angustifolia (Narrow-leaved Purple Coneflower) is native to Minnesota, but Echinacea pallida (Pale Purple Coneflower) and E. purpurea (Eastern Purple Coneflower) grow well here and are commonly available in the native plant trade.
It is a popular flower for pollinators. As a native flower, echinacea is an excellent food source for native insects including butterflies & bees.
It's a hardy perennial. Echinacea hold their blooms for almost 2 months during the summer with little to no care and will slowly self-sow to spread on their own over the years. They also have an extensive root systems, which makes them incredibly drought tolerant. For those with busy summer plans and the hot, hot sun… this perennial is a perfect option!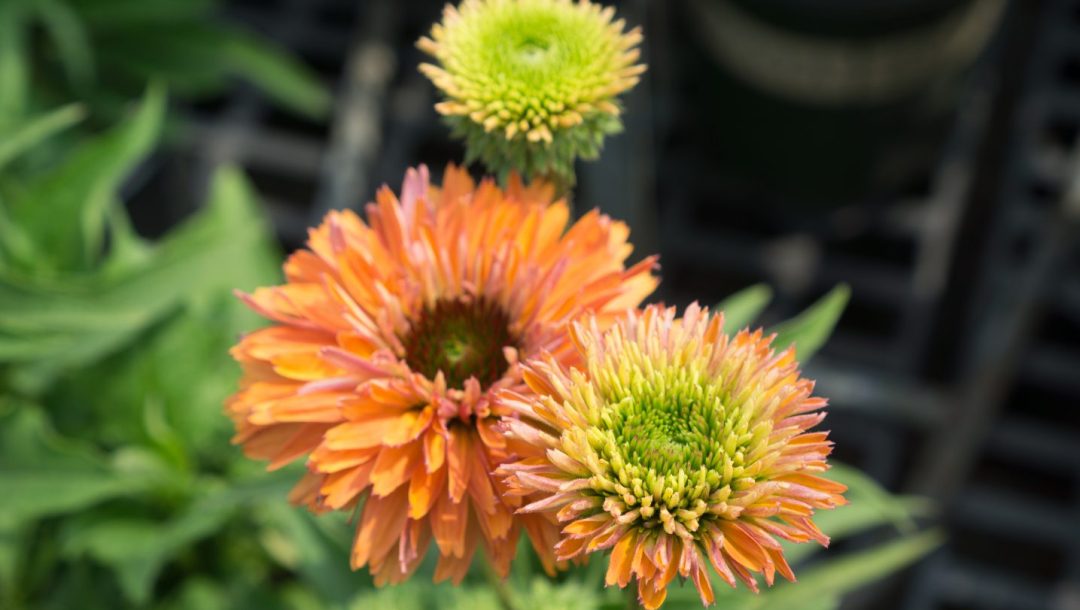 How to grow & care for Echinacea: 
Soil: Any well-draining soil, but they can handle sandy or gravelly soils that would typically be considered tough to grow in.
Light: Full sun; at least 6 hours of full sun a day.
Water: Water regularly during the first season to encourage root growth. Though they can handle the heat well, they're going to appreciate regular watering just like the next flower.
Fertilizing: Little fertilizer is required, so once in the spring is usually sufficient.
Winterizing: We encourage you to leave foliage and old flowers standing for winter as birds enjoy the seed heads, then trim back or remove spent foliage in early spring before new growth emerges.
Maintenance & Pruning: Deadheading (removing spent blooms) is not necessary, but does increase new flower production.
Echinacea varieties available at Sunnyside Gardens: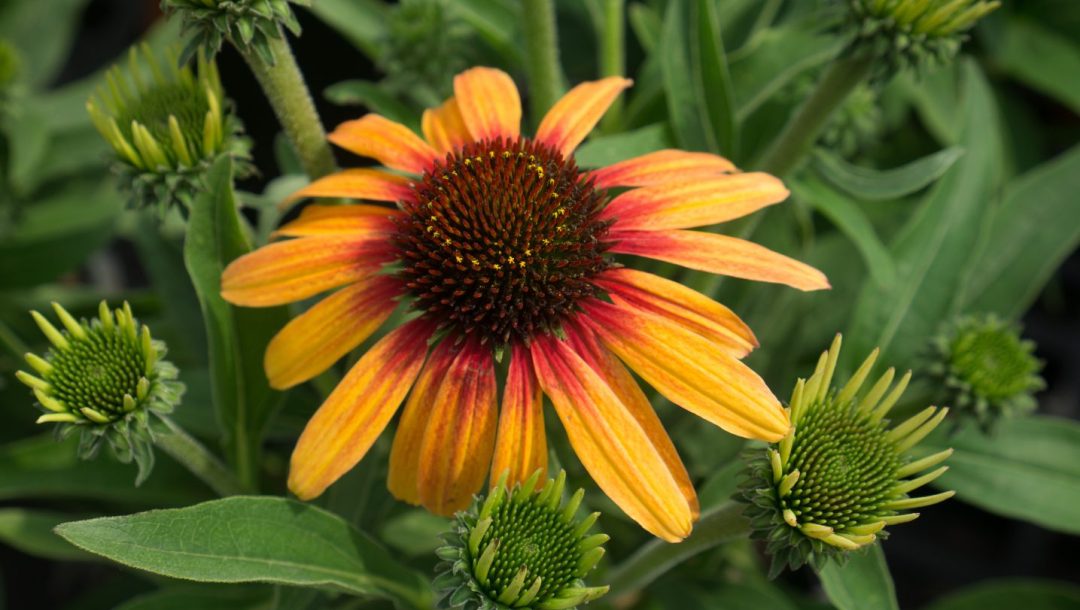 Tequila Sunrise
Ember Sparks
Wild Berry
Double Scoop Mandarin
Sunny Days Lemon
Sweet Sandia
Pow Wow White
Fresco Apricot
Cheyenne Spirit