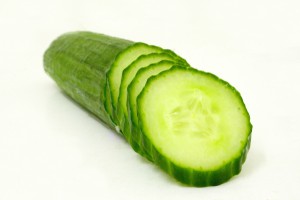 What to do with all the cucumbers!
Pickle them the easy way:
7 cups sliced cucumbers(unpeeled), 1 cup green peppers diced, 1 cup onion slivers, 1 tsp celery seed, 2 T salt, 2 cups sugar, 1 cup white vinegar. Dump all together and refrigerate…stir or tip the sealed bowl over now and then. Add cucumbers to the brine as you eat them.
They are yummy and last a long time.