Posted by Sarah on August 14th 2012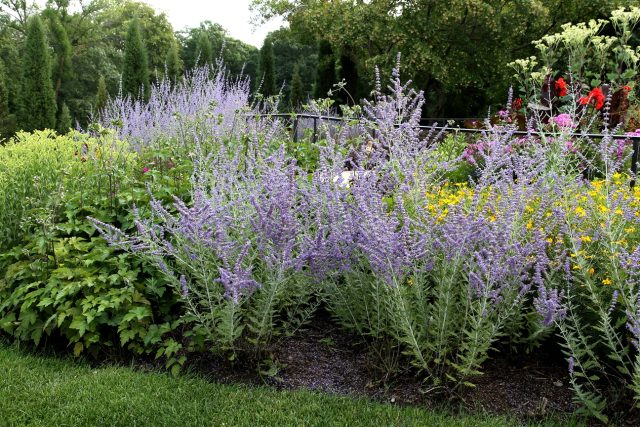 The Question:
My Russian Sage is not standing upright like the neighbors. Why is it laying down?
—Jerry
Our Answer:
Hi Jerry, There are a couple reasons why your Russian Sage may be flopping.  First, if your plant is new, it doesn't have a broad enough root system to hold up your plant at it's full height and width.  With age and good watering to stimulate root growth, the plant will stand upright. Second, your plant may be in too little light and leaning to maximize exposure to the suns rays.  Or in the case of my Russian Sage, I have it in full, south facing sun which leaves the North side of the plant always shaded…it flops to the south. Argh. An option for some folks is to put a subtle bamboo plant stake to center the plant or pull it upright. Good luck!
Share This Article: