How to pot tree top pots when the soil is frozen?
H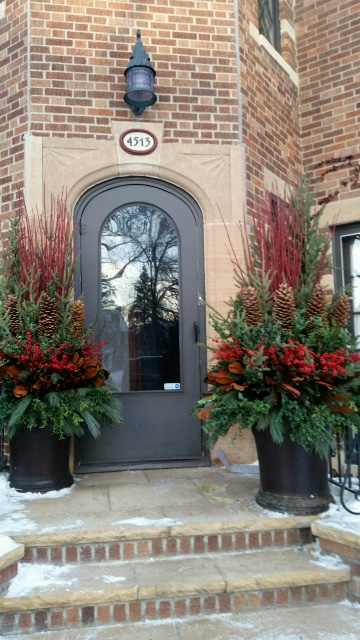 Question:
How to plant decorative urns for winter if soil is already frozen?
—kim
Answer:
Hi Kim,
So, if you didn't get a chance to do spruce top arrangements while the weather was above freezing, you're going to run into a pot of solid soil.  How we continue to work here in the garden center and out on site is by implementing a handy power drill with a rather large sized bit.  Your tree tops will fit nicely into the holes and then stay put when you add water and let them freeze in place.
Another option would be to haul your containers into a warm/heated area to thaw over night (although this isn't realistic for most folks).
TYPE YOUR ANSWER HERE