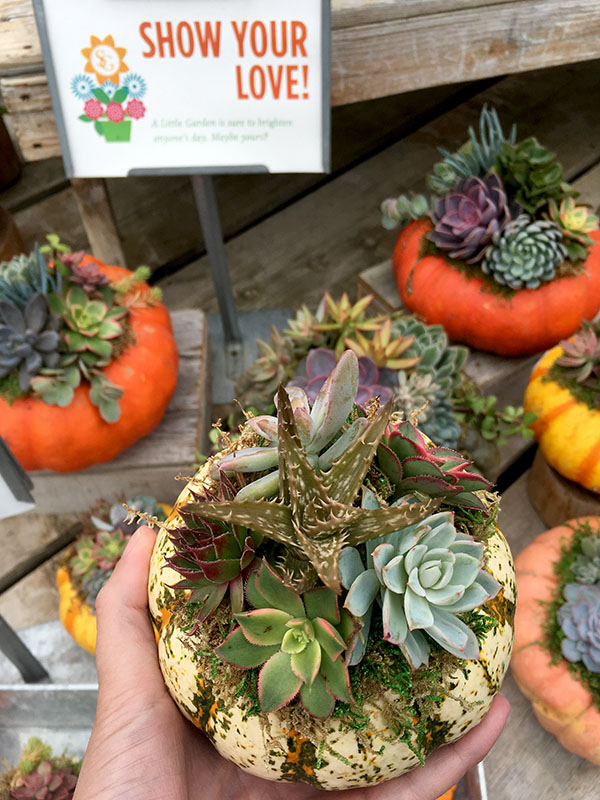 Create a beautiful fall centerpiece with a pumpkin, squash, or gourd of your choice and some succulent clippings!
Materials:
Pumpkin, squash, or gourd
Hot glue gun and glue
Moss
Succulent clippings or plugs
Method:
Remove or clip the stem, if you'd like. Attach the moss to the top of the pumpkin using a bit of hot glue.  Select succulents with varying colors, shapes, and heights. Cut bits of succulents and hot glue them into the moss in a pleasing design.
Care:
Follow these instructions for caring for, and even propagating, your amazing Succulent Pumpkin Garden: https://sunnyside-gardens.com/2016/09/pumpkin-succulent-care-propagation/